TLWC Awards RMMA a $650 Grant to fund a Master Class for Tri-Lakes Students


Tri-Lakes Womens Club
2019-2020 TLWC Board of Directors
Click above, on Scholarships and Master Classes for more information and the Master Class Application Form
Cellist Alice Yoo has been warmly hailed for her sensitive musicianship, expressive nuance, and passionate commitment to teaching. She has performed extensively throughout the United States and abroad as a soloist, recitalist and chamber musician, performing in prestigious venues such as New York's Carnegie Hall, Boston's Jordan Hall, the Library of Congress and the Kennedy Center in Washington, D.C.

A sought after chamber musician, Alice has collaborated with distinguished artists including Itzhak Perlman, Mitsuko Uchida, Dénes Varjon, Donald Weilerstein, Pamela Frank, Miriam Fried, Midori Goto, Kim Kashkashian, Jonathan Biss and members of the Cleveland, Guarneri and Juilliard Quartets. She has been invited to esteemed festivals including the Marlboro Music Festival, Ravinia Festival's Steans Institute, Music@Menlo, Caramoor Evnin Rising Stars, Perlman Music Program, VIVO Music Festival and IMS Prussia Cove Open Chamber Music. She regularly tours with Musicians from Marlboro and will appear on their East coast tour in November 2018. Alice performs frequently with premiere ensembles including the New York Classical Players, East Coast Chamber Orchestra, Colorado Symphony Orchestra, and Grammy nominated ensembles A Far Cry, The Knights and Metropolis Ensemble.

From 2012-2014, Alice was a member of Ensemble Connect (ACJW), a program of Carnegie Hall, the Juilliard School of Music, and the Weill Music Institute in partnership with the New York City Department of Education. In addition to creating engaging chamber music programs for detention centers, hospitals, and other community centers in all five boroughs of New York City, she was a guest teaching artist in Edward R Murrow High School in Brooklyn for two years.

As teacher, Alice was faculty of cello and chamber music at Bard College's Preparatory Division from 2012-2015 and has given masterclasses across the United States.

As winner of the USC 2009 String Concerto Competition, Alice performed Samuel Barber's Cello Concerto with the USC Chamber Orchestra under the baton of Jorge Mester with the performance later featured on KUSC radio. She has won top prizes in the Holland-America Music Society Competition, Schadt International String Competition, and Klein International String Competition. Alice has appeared as soloist with the USC Chamber Orchestra, Cleveland Philharmonic, New York Classical Players, Billings Symphony and the Bozeman Symphony. Her performances have been featured and broadcasted on Los Angeles' KUSC, Chicago's WFMT and Boston's WGBH.
Passionate for new music, Alice has worked closely with the esteemed composers Sophia Gubaidulina, Jennifer Hidgon, György Kurtág and John Harbison. She has given world premieres of renowned emerging composers Samuel Carl Adams and Andy Akiho at Carnegie Hall. Recent recordings include Pierre Jalbert's String Trio for Music at Copland House, the music of Andy Akiho and Derek Bermel with Grammy award-winning producer Judith Sherman and the Tonight Show band, The Roots.

A native of Bozeman, Montana, Alice began her cello studies with Dr. Ilse-Mari Lee and was a pupil of Richard Aaron in the Cleveland Institute of Music's Young Artist Program. She earned a bachelor of music degree from the New England Conservatory, studying with Paul Katz. Under the tutelage of Ralph Kirshbaum, she received a post-graduate diploma from the Royal Northern College of Music in Manchester, England and a masters degree from the University of Southern California's Thornton School of Music.


Violinist Geoffrey Herd has given performances in the United States, Latin America and Asia, and is frequently sought after as a recitalist and chamber musician. Mr. Herd has performed at venues such as the Isabel Stewart Gardner Museum of Art in Boston and Carnegie Hall's Weill Recital Hall. An avid chamber musician, Mr. Herd has collaborated with some of the finest musicians of our time including Ani Kavafian, Clive Greensmith, James Dunham and Laurie Smukler. Mr. Herd has also performed concertos with numerous orchestras including the Rochester Philharmonic, the Thailand Philharmonic, the Cayuga Chamber Orchestra, the Ithaca College Symphony, the Amherst Symphony, the Finger Lakes Symphony, the University of Tennessee Symphony Orchestra, and the Longmont Symphony.
A strong proponent of new music, Mr. Herd was a founding member of the contemporary music ensemble Vicennium Void. The group was the dedicatee of many works and were Artists-in-Residence at the Thailand International Composition Festival in June 2014 and 2015. Mr. Herd returned to the festival in 2016 as a soloist with the Thailand Philharmonic performing John Corigiliano's Red Violin Concerto. Additionally, Mr. Herd has given a number of premiers including the NY premier of Pierre Jalbert's Wild Ambrosia, and world premieres of Daniel Knagg's Ancient Ruins, and Chris Walczak's Incorporeal Spaces.
Equally committed to expanding the reach of classical music, Mr. Herd is the founder and director of the Geneva Music Festival in the Finger Lakes region of New York State. Each summer, the Festival presents internationally acclaimed artists in venues throughout the Finger Lakes and has quickly become one of the area's leading arts organizations. The festival champions the cause of making classical music accessible to all through culturally diverse programming and donating educational concerts to local school districts.
Mr. Herd joined the faculty at the University of Tennessee-Knoxville in August 2016 where he has built a thriving studio, attracting students from around the globe. His students frequently participate in some of the nation's top music festivals including the Aspen, Brevard, Killington, Sarasota, and Wintergreen festivals, have gone on to graduate school at the Yale School of Music and the Cincinnati Conservatory and are frequent competition winners throughout the country. Mr. Herd has also been on faculty at the Killington Music Festival, is co-director of the Knoxville Suzuki Academy and president elect of the Tennessee Chapter of the American String Teacher Association. Mr. Herd studied at the Shepherd School of Music at Rice University, the Yale School of Music and the Cleveland Institute of Music with Ani Kavafian, Paul Kantor, William Preucil and David Updegraff. He plays on a Francesco Rugeri "ex-Ernst" Violin made in Cremona in 1673.


Dr. Zahari Metchkov, Piano
Dr. Zahari Metchkov is both a pianist and an organist performing at such venues as New York's Avery Fisher Hall and Washington's Kennedy Center. He has concertized in Israel, Bulgaria and the US. His first CD was released in 2008 - a recording of works for piano and orchestra by Franz Liszt and Cesar Franck and a second recording project featuring solo works for piano and organ was completed in the spring of 2014.

Zahari places a high priority over the education of young pianists and is the President of the Colorado State Music Teachers association. He is a frequent guest adjudicator and clinician to numerous piano festivals in Colorado.

Metchkov is the Artistic Director of the Pueblo Keyboards Arts Festival and Piano Conversations Concert Series, Pueblo, as well as Rocky Mountain Music Alliance Concert Series. He is the music director at Ascension Episcopal church, Pueblo, leading the choir and serving as organist.

Dr. Metchkov is an associate Professor of Music at the Colorado State University, Pueblo, Colorado.
First Concert of the Season
19th Century:
Clara Schumann (1819-1896): Three Romances for violin and piano

20th Century:
Rebecca Clark(1886-1979): Piano Trio
Moderato ma appassionato
Andante molto semplice
Allegro vigoroso

Rebecca Clarke: Passacaglia

21st Century:
Shulamit Ran (Born 1949): Soliloquy for Piano Trio

Emma Lou Diemer (Born 1927): Toccatta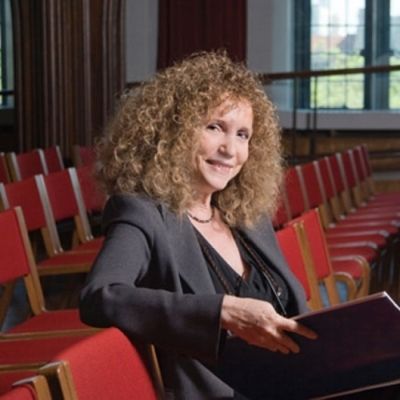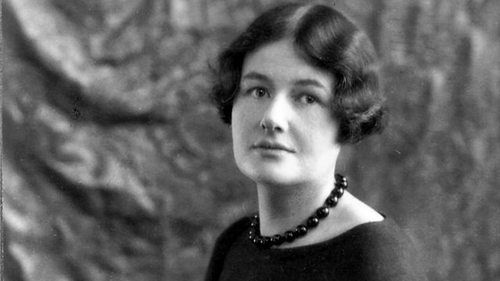 Saturday, September 14, 2019 at 7 PM
The Church at Woodmoor
18125 Furrow Road
Monument, CO. 80132
RMMA Awards Meg Brilleslyper $500 Scholarship
CONGRATULATIONS, MEG BRILLESLYPER!
Good Luck at Eastman this Fall.
Rocky Mountain Music Alliance is a nonprofit, 501(c)(3) corporation whose mission is to provide for the enjoyment of classical music in the Pikes Peak region and to support the study of classical music. RMMA brings world-acclaimed musicians to the Tri-Lakes area several times each year to perform chamber music in intimate settings. In conjunction with many of these performances, the visiting musicians provide master classes free of charge to the rising stars of local students studying classical music. The master classes are always open for the enjoyment and education of the public. RMMA hopes to motivate all who are involved in these programs to make music and the arts a more significant and enriching part of their lives.

The Executive Board of RMMA is made up of the following:

Coleen Abeyta, President
Dr. Zahari Metchkov, Artistic Director
Patty Edmunds, Vice-President of Finance
Pamela Brunson, Founder and Advisor
Barbara Taylor, Vice-President of Operations
Thank You to our Contributers
REO Foundation Jackie Douglas
Beverly Carlson Peggy McGee
Coleen Abeyta Chris & Lynn Weber
Lorraine & Blair Denisun Barbara Taylor
Patty Edmunds Tammy Ciccolella
King Soopers Safeway
Costco Dale Oderman
Mission Coffee Roasters Otto Bixlar
Bev Hemple, Piano Tuning & Repair 303-777-7787
Woods & Sons Piano Co., Brighton, CO 303-457-2361
Extreme Piano Moving, 303-933-6444
The Church at Woodmoor, Staff & Facility
Concert Location:
Tri-Lakes Church at Woodmoor
18125 Furrow Road
Monument, CO 80132