Rocky Mountain Music Alliance
collaborates with
Tri-Lakes Music Association
to bring you this Beethoven Extravagaza
The orchestra will be under the direction of Rose Dunphy, well known and respected in the Tri-Lakes area as a gifted chorus and orchestra director, teacher and performer. Rose has been involved in Colorado Springs/Tri-lakes music since moving to Colorado in 1996. In addition to freelance performing on Guitar and Jazz Bass, she has performed with the Pikes Peak Flute Choir, the Little London Winds, The Academy Jazz Ensemble, Pourly Edukated, and many area church productions. She earned Bachelor's and Master's Degrees from the University of Oregon, where she studied Trombone under Jeff Williams and played jazz bass in the elite Green Garter Band. Since coming to Colorado she has taught band, choir and guitar classes in the Lewis-Palmer School District, and is a frequent music clinician for several area schools. Rose is currently the Orchestra Conductor of the Tri-Lakes Music Association. While at the University of Oregon, she studied conducting with Wayne Bennett and Robert Ponto. She has also traveled to study conducting with James Smart and Steve Davis. She teaches a large private studio and is a published choral arranger. When not working on music projects, she enjoys hiking, baking, biking, and time with her husband and two teens.



Dr. Zahari Metchkov, Piano
Dr. Zahari Metchkov is both a pianist and an organist performing at such venues as New York's Avery Fisher Hall and Washington's Kennedy Center. He has concertized in Israel, Bulgaria and the US. His first CD was released in 2008 - a recording of works for piano and orchestra by Franz Liszt and Cesar Franck and a second recording project featuring solo works for piano and organ was completed in the spring of 2014.

Zahari places a high priority over the education of young pianists and is the President of the Colorado State Music Teachers association. He is a frequent guest adjudicator and clinician to numerous piano festivals in Colorado.

Metchkov is the Artistic Director of the Pueblo Keyboards Arts Festival and Piano Conversations Concert Series, Pueblo, as well as Rocky Mountain Music Alliance Concert Series. He is the music director at Ascension Episcopal church, Pueblo, leading the choir and serving as organist.

Dr. Metchkov is an associate Professor of Music at the Colorado State University, Pueblo, Colorado.
Third Concert of the Season
Alert! Beethoven Extravaganza Musicians -
Dress Rehearsal has been moved to 12 noon, tomorrow, February 23.
Lewis Palmer HS has asked that we move our dress rehearsal to noon tomorrow, so they can assure a cleared parking lot after this storm. The Choral Fantasy will be rehearsed for 90 minutes followed by Chamber Music rehearsals. Please check Facebook or this web page for any other updates prior to leaving for the noon rehearsal.
Barb Taylor, RMMA VP Operations

Chamber Music

and the Choral Fantasy, Op. 80, for
Piano, Chorus and Orchestra

by Ludwig Van Beethoven
Quintet in E-flat Major for Piano & Winds, Op. 16, 1st movement
Three Duets for Clarinet and Bassoon, WoO27
Trio for Oboe, Clarinet and Bassoon in C Major, Op. 87
Adelaide, Op. 46
Horn Sonata, Op. 17, Allegro moderato, 1st movement
Serenade for Flute, Violin & Viola in D Major, Op. 25

Intermission

The Choral Fantasia, Op. 80 for Piano, Chorus and Orchestra

Saturday, February 23, 2019 at 7 PM
Lewis Palmer High School
1300 Higby Road
Monument, CO. 80132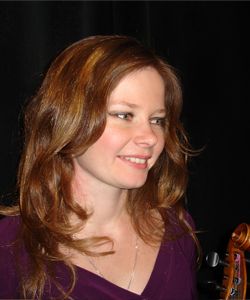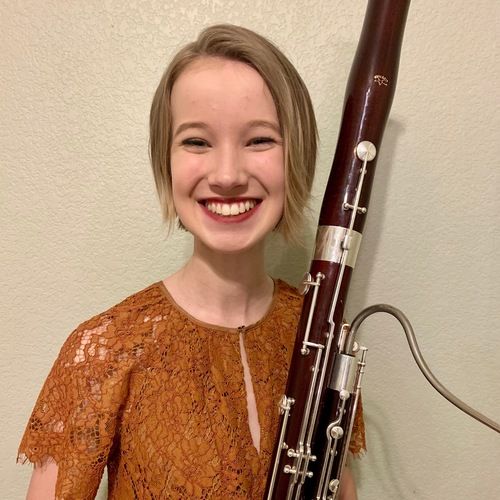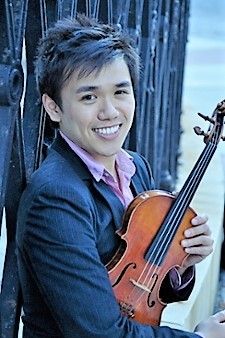 Rocky Mountain Music Alliance is a nonprofit, 501(c)(3) corporation whose mission is to provide for the enjoyment of classical music in the Pikes Peak region and to support the study of classical music. RMMA brings world-acclaimed musicians to the Tri-Lakes area several times each year to perform chamber music in intimate settings. In conjunction with many of these performances, the visiting musicians provide master classes free of charge to the rising stars of local students studying classical music. The master classes are always open for the enjoyment and education of the public. RMMA hopes to motivate all who are involved in these programs to make music and the arts a more significant and enriching part of their lives.

The Executive Board of RMMA is made up of the following:

Coleen Abeyta, President
Dr. Zahari Metchkov, Artistic Director
Patty Edmunds, Vice-President of Finance
Pamela Brunson, Founder and Advisor
Barbara Taylor, Vice-President of Operations
Thank You to our Contributers
REO Foundation Jackie Douglas
Beverly Carlson Peggy McGee
Coleen Abeyta Chris & Lynn Weber
Lorraine & Blair Denisun Barbara Taylor
Patty Edmunds Tammy Ciccolella
King Soopers Safeway
Costco Dale Oderman
Mission Coffee Roasters Otto Bixlar
Bev Hemple, Piano Tuning & Repair 303-777-7787
Woods & Sons Piano Co., Brighton, CO 303-457-2361
Extreme Piano Moving, 303-933-6444
The Church at Woodmoor, Staff & Facility
Concert Location:
Lewis Palmer High School
1300 Higby Road
Monument, CO 80132